Mobile Innovation & Marketing
I was asked to join the panel responsible for judging the final presentations in our departments course 'Mobile Innovation & Marketing'. 12 teams of students pitched ideas for new apps that add value to the customers of businesses in and around Maastricht. People came up with all kind of apps, to help people in gyms, apps to help find a new home for dogs in animal shelters, scooter-sharing, shopping in the supermarket and many others.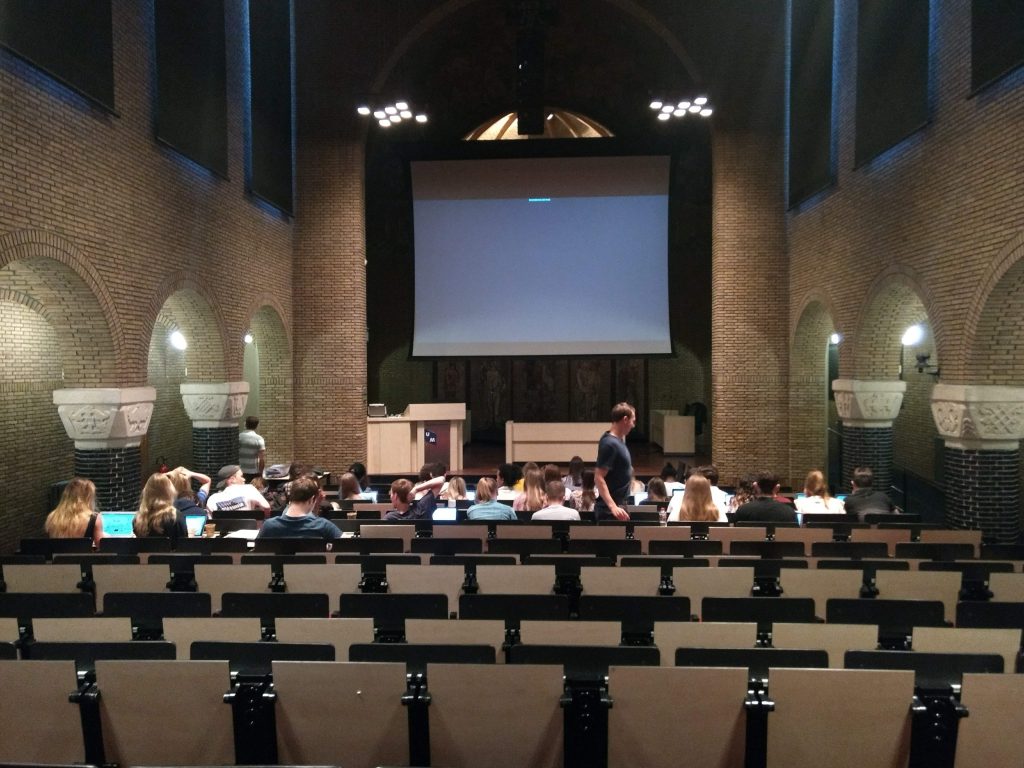 And in addition I got to sit in our school's gorgeous aula, where I'll be teaching myself from September. Very nice experience!